Despite them being made with nothing but wholesome ingredients and containing no refined sugar whatsoever, these Butternut Squash Apple Spice Muffins taste so delicious, you'll never believe how healthy they actually are!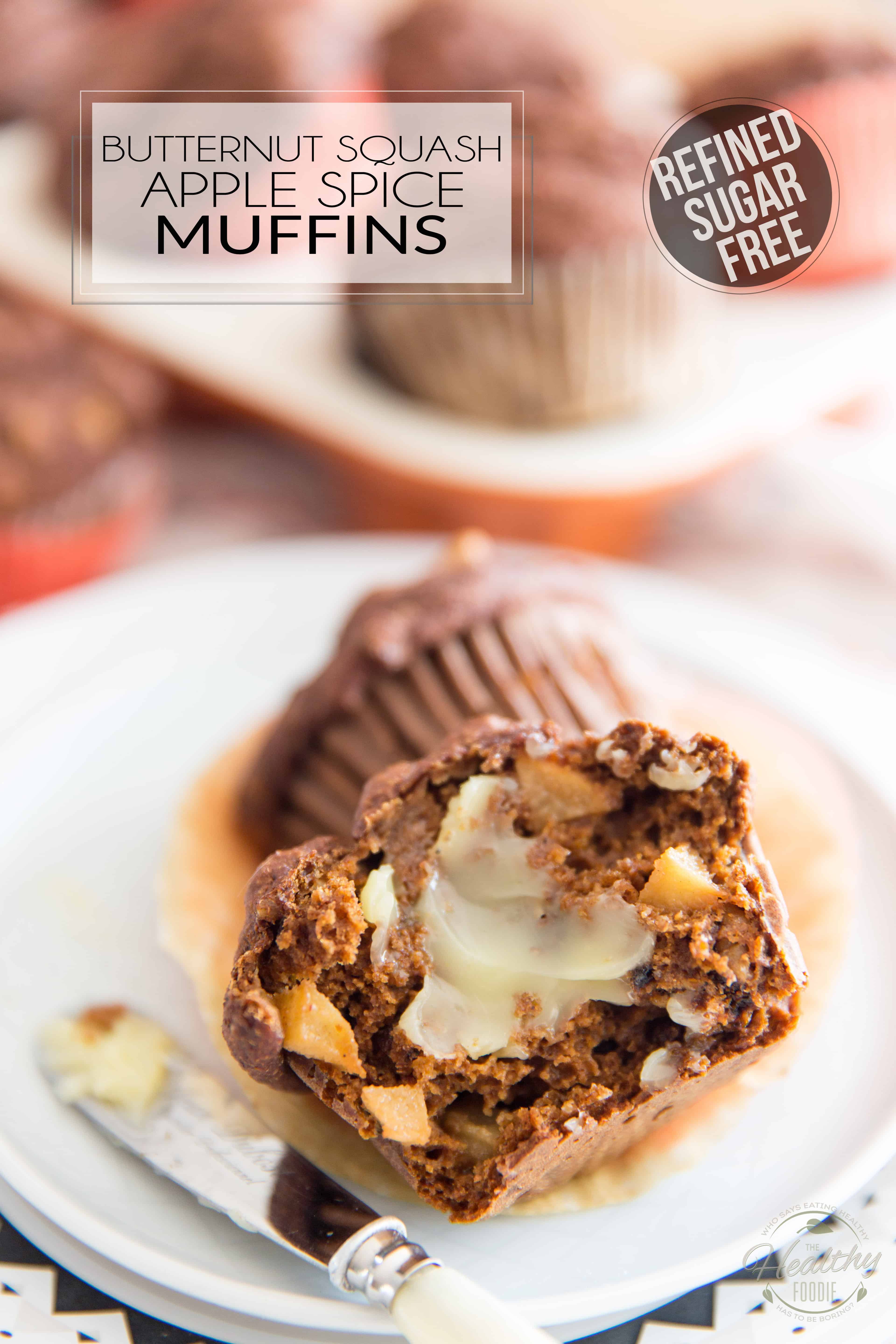 'Tis the season, right? Pumpkin season, that is… everywhere you look is pumpkin this, pumpkin that! To be honest, I think I'm getting a little bit fed up with pumpkin…
Can butternut squash be the new pumpkin please? Is there a petition we could sign, or some kind of a vote that we could take to make it happen?
Personally, I think that butternut squash possesses just as much aptness but is so much more accessible! It's easier to find, easier to handle, peel, dice and cook!
Coalesced with apples, I think that butternut squash is the ultimate autumnal flavor! And I'm pretty sure that you will agree with me when you get to taste those phenomenal muffins! To me, they are perfect in every possible way. Not only are they made with good wholesome ingredients, they are also low in fat and free of refined sugar. Taste-wise, they are agreeably sweet and perfectly spiced, with a well balanced, dense and slightly chewy texture.
All in all, I think they are the perfect little autumn treat, snack, or on the go breakfast…

continue reading
The post Butternut Squash Apple Spice Muffins appeared first on The Healthy Foodie.